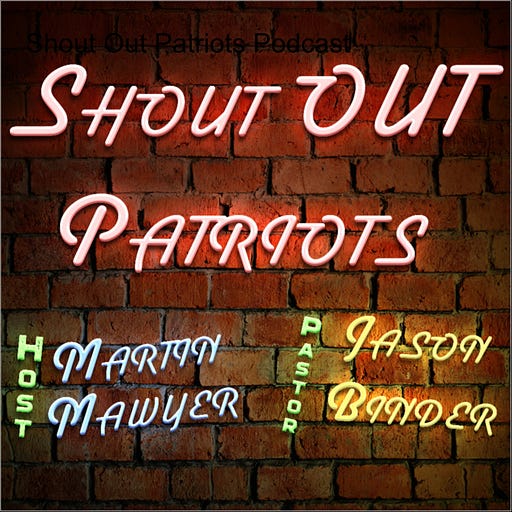 Jun 27, 2022 • 46M
Virginia Delegate Tim Anderson sues Barnes & Noble for selling obscenity to minors
News and analysis where truth is never a conspiracy theory. A podcast by Martin Mawyer and Pastor Jason Binder.
Virginia house delegate Tim Anderson joins Shout Out Patriots to talk about his lawsuit against Barnes and Noble. He wants that company's bookstores to keep child obscenity out of the hands of minors.
A Virginia court has already ruled there's 'probable cause' that such books as Gender Queer, sold by Barnes and Noble, should be considered obscene for minors.
I'm Martin Mawyer, your host of Shout Out Patriots. I'm joined by Pastor Jason Binder and other Patriot guests.
Together we're taking a close look at the children's book, Gender Queer. Is it artistic literature or child obscenity? There's no wavering in our verdict.