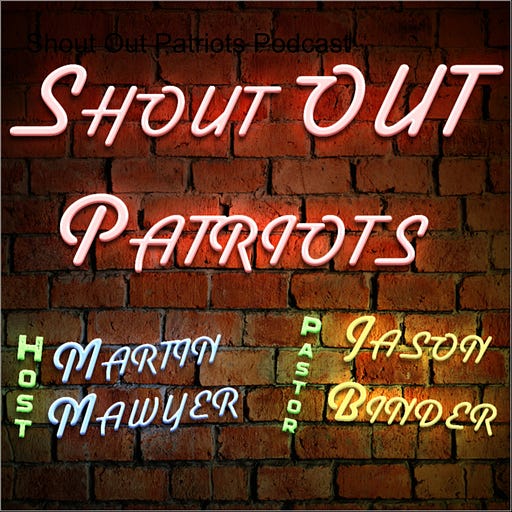 Feb 14, 2022 • 32M
Christian student is suspended, accused of stealing the happiness of others
News and analysis where truth is never a conspiracy theory. A podcast by Martin Mawyer and Pastor Jason Binder.
A 17-year-old Christian student in Plainwell, MI was given a 3-day suspension for sharing his biblical views on homosexuality even though he was OFF school property.
The band leader and varsity football player, David Stout Jr., joins Shout Out Patriots to tell his incredible story of how he was accused of 'stealing other's happiness' and violating the school's anti-bullying policy with his religious views.
He's joined by his attorney David Kallman of the Great Lakes Justice Center.
Patriots. They deserve a voice. So, we're giving it to them!