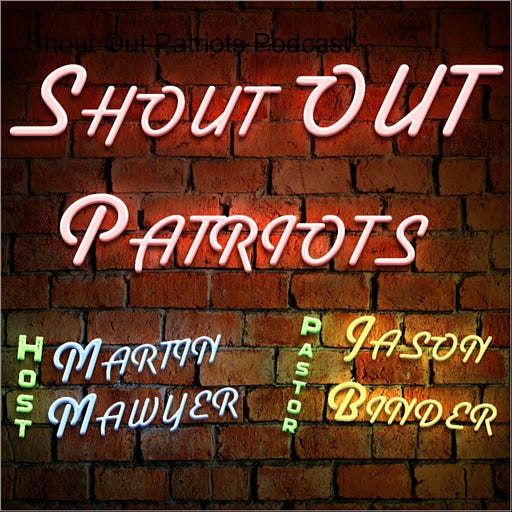 Jan 3, 2022 • 49M
A medical doctor tells the truth about Covid treatment and prevention methods
News and analysis where truth is never a conspiracy theory. A podcast by Martin Mawyer and Pastor Jason Binder.
Dr. Patty Powers tell us what we want to know - and don't want to know - about Covid vaccine shots and medication plans. Is the government lying to the American people about Covid treatment and prevention methods? If so, what's their motive? Money? Power? Control? All three?
In Central Virginia, Covid patients are making a beeline to Dr. Powers' medical office in the desperate hope of getting treated…in time. She joins Shout Out Patriots to explain why she is choosing her patients over the bullying tactics of the medical establishment, the CDC, the media, and the Biden administration.
Patriots. They deserve a voice. So, we give it to them.